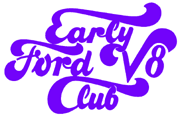 1969 - 2018

BIG 3 PARTS EXCHANGE
February 23-25, 2018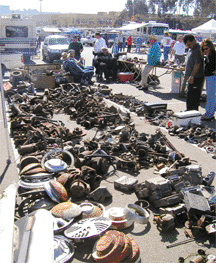 The BIG 3 Parts Exchange is held annually in
February at the Qualcomm Stadium and has grown
to be the largest old car event held in the San Diego area. This auto swap attracts participants from all over the country. The sponsors of this event consist of the San Diego Regional Group of the Horseless Carriage Club of America, Antique Automobile Club of America and the San Diego Chapter of the Early Ford V8 Club of America. Each of these three clubs are dedicated to the preservation and enjoyment of antique and collectable vehicles. This entire event is totally operated by member volunteers from the "BIG 3" Clubs.
With over 2,000 spaces, the Parts Exchange has been completely sold out for the past few years and 2018 will no doubt be again.
For more information on the 2018 Big 3 Parts Exchange, please visit the Big 3 website.
BIG 3 PARTS EXCHANGE WEBSITE
HOME