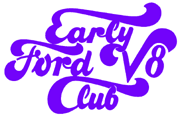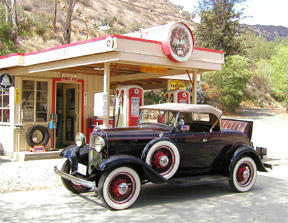 2022 MEETINGS
The purpose of the San Diego Early Ford V-8 Club is to promote
"Restoration and Preservation of 1932-1953 Ford Motor Company vehicles."
Gathering people together who share a common interest in the V-8 Fords
makes the Club a social activity as well. Making friendships,
sharing knowledge in the restoration of these vehicles.
GENERAL MEMBERSHIP MEETING
Third Wednesday of the Month
(Except December & October)
San Diego Auto Museum
Balboa Park - 7 PM

The May meeting is at the Auto Museum In Balboa Park, at 7:00pm, May 18, 2022
NOTE: The June meeting is a day meeting at the Auto Museum In Balboa Park, at 10:00am, June 15, 2022
Members have the opportunity to "kick tires," discuss recent restoration projects,
hear programs on a variety of subjects and, of course, enjoy refreshments. Once or twice a year, the General Membership Meeting is held "off-site"
at a selected occasion. This special Meeting features a dinner furnished by the Club.
BOARD OF DIRECTORS MEETING
First Tuesday of the Month, 4pm Via Zoom. Contact Joey Valentino to attend, 619-275-1255
The Directors meet to discuss future
Club activities and set the direction of the Club during the year. Members are always
welcome to attend these meetings to air their concerns or simply see how the Club functions.
HOME